Mission
Give the opportunity to learn computer science to every student
Vision
Learn to be creators, not just consumers
Key words
STEM - STE(A)M, Coding, School, Educators, Computing, Opportunities
About CEOs for CS
At a time when every industry is impacted by digital technology, our schools should teach every student how technology works, to learn to be creators, not just consumers. Instead, this basic skill is taught only to the lucky few, leaving most students behind, especially young women and students of color.
Computer science provides an essential foundation — not only for careers in technology, but for every career in today's world.
Leaders have joined forces and signed a petition to update the K-12 curriculum in each state if the U.S., for every student in every school to have the opportunity to learn computer science. In our digitalized world, we should learn to code as we learn how to read and count! We need diverse people to create better tech for a better world! Be on board to promote computer science!
Take action
Follow CEOs for CS
Visit their website
Unite and Inspire
AI/Data

Bring us
Together

Share this Page
You might be inspired by these initiatives too:
Unite and Inspire

Make doll looks like the child who receive it
Unique differencess make us beautiful
"A Doll Like Me was born out of the idea that our unique differences make us beautiful."

Amy Jandrisevits creates dolls with unique characteristics, dolls that make all children feel included.
A Doll Like Me is changing the narrative on how we see each other and promotes an inclusive world in every respect.


Unite and Inspire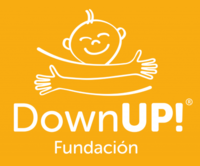 Support families raising children with Down Syndrome
Make the world more tolerant together
The Chilean foundation, DownUP!, is a supportive community of parents and families raising children with Down Syndrome.
Help, support, and guidance are provided by volunteers who want to share their experience with other families.


Unite and Inspire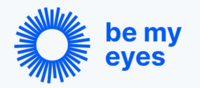 Connect blind and low-vision people
Bring sight to blind and low-vision people
When you are blind or with a low vision, you sometimes need to rely on someone else's eyes to solve everyday tasks.

Thanks to the app, blind or low-vision individuals can connect with sighted volunteers who assist them through live video calls. Be My Eyes also became the largest micro-volunteering platform in the world.