Mission
Change the narrative about race in the US
Vision
To overcome racial inequality, we must confront our history
Key words
Racism, Teaching resources, Discrimination, Justice, Representation matters, History, Activism
About Equal Justice League
As a lawyer, Bryan Stevenson founded the Equal Justice Initiative to end mass incarceration and excessive punishment in the United States, to challenge racial and economic injustice, to expose racial bias in the criminal justice system.
The EJI launched a project to remember the past and confront the legacy of racial violence, terror and injustice in today's educational system, justice and policing, housing, as well as health and wealth gap issues.
The Community Remembrance Project creates new spaces and memorials that address —along with documentaries, reports, video and educational resources, The National Memorial for Peace and Justice and The Legacy Museum— the legacy of racial injustice: from enslavement, racial terror lynchings, and segregation, to mass incarceration. These legacies have yet to be confronted.
Remembrance is necessary for healing and reconciliation. It is necessary to build a future rooted in truth and justice.
Take action
Follow Equal Justice League
Visit their website
Unite and Inspire
Peace making

Bring us
Together

Share this Page
You might be inspired by these initiatives too:
Unite and Inspire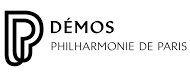 Give a chance to learn music and perform
"Bring diversity to classical music"
Démos, a Philharmonie de Paris program, gives young kids from diverse communities and underserved neighborhoods a chance to learn music and perform in an ensemble.
Unite and Inspire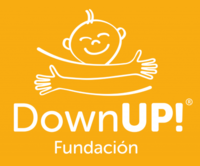 Support families raising children with Down Syndrome
Make the world more tolerant together
The Chilean foundation, DownUP!, is a supportive community of parents and families raising children with Down Syndrome.
Help, support, and guidance are provided by volunteers who want to share their experience with other families.


Unite and Inspire
Educate with the innovative power of play
Change the world with sport
Educación para Compartir has a number of different, innovative educational afterschool and summer camp programs, based on the power of play, in Argentina, Bolivia, United States, Guatemala, Mexico, Nueva Zelanda, Panama, and the Dominican Republic.