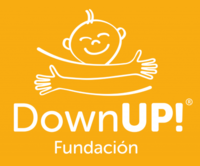 Mission
Support families raising children with Down Syndrome
Vision
Make the world more tolerant together
Key words
Volunteering, Disability, Self-esteem, Spanish, Tolerance, Representation matters
About DownUp! Foundation
The Chilean foundation, DownUP!, is a supportive community of parents and families raising children with Down Syndrome.
Help, support, and guidance are provided by volunteers who want to share their experience with other families.

DownUP! also developed different programs for parents to have a more positive experience with their newborns. They also raise awareness about parents' experiences of welcoming and raising children with Down Syndrome, by holding information sessions for medical staff.

This non-profit organization was founded in 2016 by four families, united in common cause. Since then, the foundation has gathered more than 750 families throughout Chile.

Take action
Follow DownUp! Foundation
Visit their website
Unite and Inspire
Education

Bring us
Together

Share this Page
You might be inspired by these initiatives too:
Unite and Inspire

Unite and inspire young people with sport
"Use basketball to build peace around the world"
PeacePlayers International uses basketball to unite, educate and inspire young people to create a more peaceful world.
Playing together on a court helps challenge the hate that is driven by the fear of our differences.
Unite and Inspire

Advance diversity and inclusion in the workplace
Confront barriers, drive change
"I will move outside my comfort zone to learn about the experiences and perspectives of others". Find resources to advance DEO and maintain a culture of belonging.
CEO Action for Diversity & Inclusion™ is the largest CEO-driven business commitment to advance diversity and inclusion in the workplace.
Unite and Inspire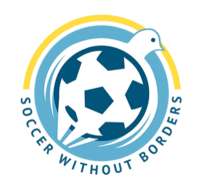 Use soccer to build a more inclusive world
Soccer has the potential to make change
Soccer Without Borders is a program that uses soccer as a vehicle to empower young people and foster inclusion and personal success.
It is not just about playing soccer but also about being part of a supportive community, with caring coaches and mentors.