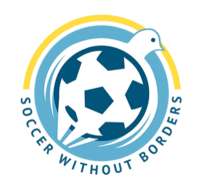 Mission
Use soccer to build a more inclusive world
Vision
Soccer has the potential to make change
Key words
Educators, Changemaker, Self-esteem, Tolerance, Break barriers
About Soccer without borders
Soccer Without Borders is a program that uses soccer as a vehicle to empower young people and foster inclusion and personal success.
Young people from 60 different countries are playing soccer through Soccer Without Borders. It is not just about playing soccer but also about being part of a supportive community, with caring coaches and mentors.
The program is built to equip young players with the tools and confidence they need to overcome adversity and reach their inherent potential.
The experience provides them a venue to express themselves and contribute. Soccer without Borders puts special emphasis on encouraging girls of all cultural backgrounds who often can't exercise their right to play soccer.
Soccer without borders won the FIFA Diversity Award in 2017.
Take action
Follow Soccer without borders
Visit their website
Unite and Inspire
Sports

Bring us
Together

Share this Page
You might be inspired by these initiatives too:
Unite and Inspire

Unite and inspire young people with sport
"Use basketball to build peace around the world"
PeacePlayers International uses basketball to unite, educate and inspire young people to create a more peaceful world.
Playing together on a court helps challenge the hate that is driven by the fear of our differences.
Unite and Inspire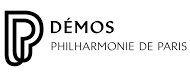 Give a chance to learn music and perform
"Bring diversity to classical music"
Démos, a Philharmonie de Paris program, gives young kids from diverse communities and underserved neighborhoods a chance to learn music and perform in an ensemble.
Unite and Inspire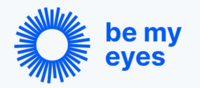 Connect blind and low-vision people
Bring sight to blind and low-vision people
When you are blind or with a low vision, you sometimes need to rely on someone else's eyes to solve everyday tasks.

Thanks to the app, blind or low-vision individuals can connect with sighted volunteers who assist them through live video calls. Be My Eyes also became the largest micro-volunteering platform in the world.