Mission
Educate with the innovative power of play
Vision
Change the world with sport
Key words
Sports, Teacher, Sustainable Development Goals, School, Teaching resources, Educators, Changemaker, Spanish
About Educación para Compartir (EpC)
Educación para Compartir has a number of different, innovative educational afterschool and summer camp programs, based on the power of play, in Argentina, Bolivia, United States, Guatemala, Mexico, Nueva Zelanda, Panama, and the Dominican Republic.

Students participate in physically engaging games (PLAY), then they reflect on global challenges through meaningful dialogue (REFLECT), and finally they team up to manage their own project to propose innovative solutions to an issue that impacts their community (TAKE ACTION). They become agents of change!

With play and sport, students develop interpersonal competencies such as tolerance, respect, responsibility, empathy, and self confidence! They develop attitudes and values: fair play, gender equality, inclusion. This is how to unite and inspire!

Take action
Follow Educación para Compartir (EpC)
Visit their website
Unite and Inspire
Education

Bring us
Together

Share this Page
You might be inspired by these initiatives too:
Unite and Inspire

Advance diversity and inclusion in the workplace
Confront barriers, drive change
"I will move outside my comfort zone to learn about the experiences and perspectives of others". Find resources to advance DEO and maintain a culture of belonging.
CEO Action for Diversity & Inclusion™ is the largest CEO-driven business commitment to advance diversity and inclusion in the workplace.
Unite and Inspire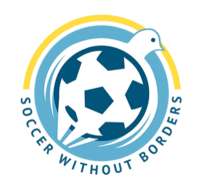 Use soccer to build a more inclusive world
Soccer has the potential to make change
Soccer Without Borders is a program that uses soccer as a vehicle to empower young people and foster inclusion and personal success.
It is not just about playing soccer but also about being part of a supportive community, with caring coaches and mentors.
Unite and Inspire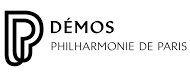 Give a chance to learn music and perform
"Bring diversity to classical music"
Démos, a Philharmonie de Paris program, gives young kids from diverse communities and underserved neighborhoods a chance to learn music and perform in an ensemble.