Mission
Make doll looks like the child who receive it
Vision
Unique differencess make us beautiful
About A Doll Like Me
"A Doll Like Me was born out of the idea that our unique differences make us beautiful."

A doll is more than a toy: it's a friend, it's a confidant, it's a safety guard. Lighting the way to inclusivity for children and all, Amy Jandrisevits creates dolls with unique characteristics, dolls that make all children feel included.
A Doll Like Me is changing the narrative on how we see each other and promotes an inclusive world in every respect.

Because we are all beautiful with our differences, because representations matter, we need diversity everywhere, every day.
Take action
Follow A Doll Like Me
Visit their website
Unite and Inspire
Music & art

Bring us
Together

Share this Page
You might be inspired by these initiatives too:
Unite and Inspire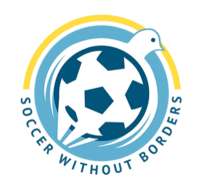 Use soccer to build a more inclusive world
Soccer has the potential to make change
Soccer Without Borders is a program that uses soccer as a vehicle to empower young people and foster inclusion and personal success.
It is not just about playing soccer but also about being part of a supportive community, with caring coaches and mentors.
Unite and Inspire

Advance diversity and inclusion in the workplace
Confront barriers, drive change
"I will move outside my comfort zone to learn about the experiences and perspectives of others". Find resources to advance DEO and maintain a culture of belonging.
CEO Action for Diversity & Inclusion™ is the largest CEO-driven business commitment to advance diversity and inclusion in the workplace.
Unite and Inspire

Unite and inspire young people with sport
"Use basketball to build peace around the world"
PeacePlayers International uses basketball to unite, educate and inspire young people to create a more peaceful world.
Playing together on a court helps challenge the hate that is driven by the fear of our differences.