Mission
Break down barriers throught sports
Vision
Overcome the fear of difference and replace it with the power of inclusion!
Key words
Sports, Stereotypes, DEI - Diversity, Inclusion and Equity
About Special Olympics
Through the power of sports, with inspiring athletes and a wide range of resources, the Special Olympics celebrates ALL differences and ALL abilities —in sports, in schools, in health— and invites everyone to create an inclusive and welcoming world for all.
Building from sport, their Unified Leadership approach helps people without disabilities to turn from unconscious bias to conscious inclusion and create meaningful inclusion.
Take action
Follow Special Olympics
Visit their website
Fight bias,
stereotypes & racism
Sports

Bring us
Together

Share this Page
You might be inspired by these initiatives too:
Fight bias,
stereotypes & racism

Start conversations with children of all races about racism
Raise a no racist generation
EmbraceRace produces digital materials and shares videos of first-person stories about race to help raise a generation of children who are thoughtful, informed, and brave about race.
Fight bias,
stereotypes & racism

Select anti-bias children's books
Foster tolerance and belonging, and promote an inclusive world
Teaching for Change developed SocialJusticeBooks.org in 2017 to identify and promote the best multicultural and social-justice children's books, as well as articles and books for educators.

Fight bias,
stereotypes & racism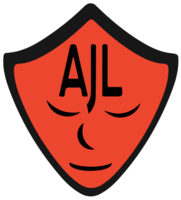 Towards equitable and accountable AI
Racial Justice Requires Algorythmic Justice
AI is not just about numbers and data: it reflects the view of whoever created the system.
Fight bias in algorithms to make technology more ethical and inclusive: checks the impacts of bias during the design, make sure we intentionally create inclusive code.