Mission
Educate and inspire through arts
Vision
Use the power of art and education to celebrate diversity and inclusion
Key words
Racism, Stereotypes, Tolerance
About Embracing our Differences
Embracing Our Differences uses the power of art and education to celebrate acceptance, inclusion and kindness.
Every year, they organize a large-scale exhibition of juried art projects submitted by schools from all around the world, to create awareness and promote diversity. The display reflects the artists' interpretations of the theme "enriching lives through diversity." Taking part in this initiative is a process and a holistic experience, for teachers and students to expand consciousness through creating art.
Embracing Our Differences also proposes age-appropriate educational resources and guidance (lesson plans, workshop, field trips...) to promote discussions around upstander values and anti-racism, and to embrace diversity through art, reading and creative experience.
Discover the transformative power of artwork to educate and inspire the creation of a better world for all.
Take action
Follow Embracing our Differences
Visit their website
Fight bias,
stereotypes & racism
Music & art

Bring us
Together

Share this Page
You might be inspired by these initiatives too:
Fight bias,
stereotypes & racism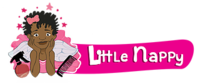 Make children pround of their differences
My difference is my power
Embracing diversity starts early!
Meet Hashley, a young French-Haitian girl, born in Paris, who learns how to love her own differences and those of others, and who became self-confidence! Representations matter.
In books, on TV, in a store: diversity shouldn't be an exception, it should be the norm.
Fight bias,
stereotypes & racism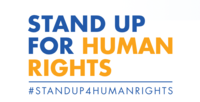 Celebrate Human Rights Day
All human, all equal
Every year on 10 December, the world celebrates Human Rights Day, the very day when, in 1948, the United Nations General Assembly adopted the Universal Declaration of Human Rights.
Fight bias,
stereotypes & racism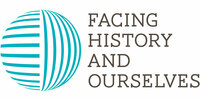 Stand up to bigotry and hate
Increase critical thinking skills and civic responsibility
Facing History and Ourselves empowers teachers and students to think critically about history and to understand the impact of their choices.