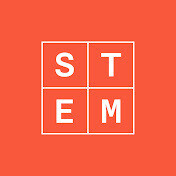 Mission
Encourages all girls to stay interested in STEM
Vision
She Can STEM. So Can You.
Key words
Science, Gender gap, Career, Gender Equality, Teaching resources, Representation matters, Break barriers, Role models
About She can STEM
"She can STEM" shares stories of women having a career in experimental and hands-on science, technology, engineering and math. Each story gives a sneak peek into how they got their start in STEM (Science, Technology, Engineering, and Math) and helps girls, non-binary youth and trans youth begin their journey too! Meet some of the women in STEM like Victoria who is a climate researcher, Sarrita who built her own company that uses blockchain to help people when their flights get delayed, Sarah the Airforce pilot, or Ritu the biomedical engineer… Come explore resources from their partners and find an online class or an in-person workshop to help you get started.
STEM is fun, messy and for everyone. You just have to dive in, brains and hearts first.
Take action
Follow She can STEM
Visit their website
Empower girls & women
Education

Bring us
Together

Share this Page
You might be inspired by these initiatives too:
Empower girls & women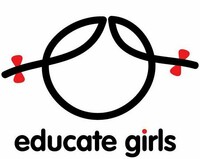 Improve girls' access to education
An India where all children access quality education
Educate Girls is committed to changing the collective mindset toward girls' education and ensuring girls' access to education in remote rural villages of India.
Empower girls & women
1 MOBILE, 1 MINUTE, 1 FILM
This 1 minute movie is part of the 2020 Mobile Film Festival selection, whose topic this year was Women's Empowerment.
Après vous: directed by Lionel Naccache, with Gaëla Le Dévéhat and Philippe Chaine.
Empower girls & women

Train the next generation of girls leaders in tech
Reduce the gender gap in tech
Chicas en Tecnología is a community of entrepreneurs committed to inspire and mentor the next generation of girl leaders in tech.
They provide free resources and programs to help girls and young women in Argentina and the region of Latin America and Caribbean, to become not just users but also creators of technology with social impact.