Mission
Stand for respect
Vision
1 MOBILE, 1 MINUTE, 1 FILM
About Après Vous (After You)
This 1 minute movie is part of the 2020 Mobile Film Festival selection, whose topic that year was Women's Empowerment.
Being respectful of everyone, in any circumstance, is a powerful strategy to promote an inclusive environment.
Après vous: directed by Lionel Naccache, with Gaëla Le Dévéhat and Philippe Chaine.
Take action
Follow Après Vous (After You)
Visit their website
Empower girls & women
Education

Bring us
Together

Share this Page
You might be inspired by these initiatives too:
Empower girls & women

Train the next generation of girls leaders in tech
Reduce the gender gap in tech
Chicas en Tecnología is a community of entrepreneurs committed to inspire and mentor the next generation of girl leaders in tech.
They provide free resources and programs to help girls and young women in Argentina and the region of Latin America and Caribbean, to become not just users but also creators of technology with social impact.
Empower girls & women

Break barriers and stereotypes in STE(A)M
"Every student deserves a chance to see themselves in sciences."
There is a lack of fiversity in STE(A)M along with strong stereotypes and bias representations, even inequities in scientific institutions.
I Am A Scientist brings the science and stories of real world researchers into classrooms to inspire and support students in the pursuit of STE(A)M careers.
Empower girls & women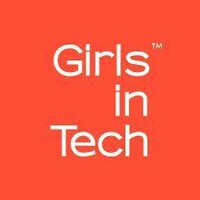 Build a diverse and inclusive tech world force
There's room for all of us in tech!
Girls in Tech offers professional development, mentorship, connection, and guidance to help you find the right job, all around the globe.
Connect and be inspired by amazing women and find your path in the tech world!