Mission
Close the imagination gapTM
Vision
« Girls: learn to dream big about your future! »
Key words
STEM - STE(A)M, Science, Gender gap, Career, Gender Equality, Technology, Teaching resources, Educators, Computing, Break barriers, Role models
About Career Girls
Science, Technology, Engineering, and Math careers: NOT for HER? Discover Career Girls.
Career Girls provides the largest online collection of inspirational and educational career guidance videos focusing on diverse and accomplished women.
Girls can explore career options with women role models and discover their own path to empowerment. The sky's the limit for girls with inspiring women role models and educational guidance.
With Career Girls, girls can find careers that match their interest, not their gender.
Take action
Follow Career Girls
Visit their website
Empower girls & women
AI/Data

Bring us
Together

Share this Page
You might be inspired by these initiatives too:
Empower girls & women
1 MOBILE, 1 MINUTE, 1 FILM
This 1 minute movie is part of the 2020 Mobile Film Festival selection, whose topic this year was Women's Empowerment.
Après vous: directed by Lionel Naccache, with Gaëla Le Dévéhat and Philippe Chaine.
Empower girls & women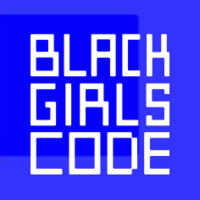 Empower girls of color to embrace computer science
The future looks like me
Black Girls CODE builds pathways for young women of color to embrace the tech marketplace as builders and creators by introducing them to skills in computer programming and technology.
Empower girls & women

Train the next generation of girls leaders in tech
Reduce the gender gap in tech
Chicas en Tecnología is a community of entrepreneurs committed to inspire and mentor the next generation of girl leaders in tech.
They provide free resources and programs to help girls and young women in Argentina and the region of Latin America and Caribbean, to become not just users but also creators of technology with social impact.